Company Profile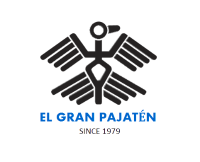 Company Profile
RUC :

20100634776

Business Type :

MANUFACTURER, TRADING COMPANY, SERVICE

Main Products :

Sweater, Cardigan Alpaca and Cotton, Garment accessories

Main Markets :

UNITED STATES , FRANCE , JAPAN , ITALY , NETHERLANDS

Total of Employees :

12

Year Established :

1979

Exports Since :

1995

Certificates :

-
EL Gran Pajaten (EGP), is a family business that is dedicated to the production and export of different garments woven in 100% alpaca wool yarns and 100% organic cotton yarns, using CMS Stoll industrial knitting machines, and with our most suitable personnel that intervenes in the different production processes and quality control, until obtaining a good Model according to the requirements requested by clients. In addition, raw materials are generated from sources managed sustainably by supplier companies that have international certifications such as USDA, ORGANIC, and FAIR TRADE. The philosophy of our company seeks economic and environmental sustainability, for the well-being of our society and the world.
Our history begins 40 years ago, when Mrs. Mery Quispe in 1979 opened a craft store in general, in the Cercado de Lima, serving mainly tourists from different European, Asian and North American countries. In 1982 we started the export activity, of artisan products such as alpaca sweater, San Pedro and Ayacucho tapestries, ceramics from Ayacucho, Pisac, Chulucanas and others. Our destinations were USA, Italy, France, Germany, Japan. In the nineties to two thousand, we participated in different important fairs around the world: In the USA, New York Gift Show Fair, San Francisco Gift Show. In Canada, Toronto Gift Show Fair. In Japan at the Tokyo Gift Show Fair. In Germany, Messe Frankfurt Trade Fair. In Italy, to date we have participated in L'Artigiano in Fiera Milano. We have also attended Missions and Business Roundtable in Germany, France, Japan, USA and Korea.
All the accumulated experience of those years, and attending to the needs of the market, in 2001 the decision was made to dedicate ourselves only to the production and export of knitted fabrics in 100% alpaca yarns and 100% organic cotton, woven in machines. Manual and woven by stick and crochet, both by hand. These last works were carried out in the rural areas of Ayaviri, Santa Rosa, Puno, located in the southern Andes of Peru and in Lima in urban areas such as Comas, Carabayllo and Independencia. In these places, EGP carried out work of a social and labor nature: it organized a women's group and trained them in matters of weaving, techniques, quality products, order and hygiene, etc.
From 2014 to the present, EGP acquired fine and thick gauge CMS Stoll HP industrial weaving machines, so we began a new stage in our Family Business history, the beginning of industrial weaving with our own designs or the development and programming of models sent by our clients. At the same time, we have been improving the standards in the working conditions and training of our collaborators, in this way they feel identified with the Company with the work they are developing; We receive good suggestions from them, and we recognize the value of their contribution.
Our commitment is the trust of our Clients, it is backed by the protocols of the production processes and quality control, which involve order, efficiency, responsibility, punctuality in the delivery of products according to the SPEC requested by our clients and at a price fair.
Contact Information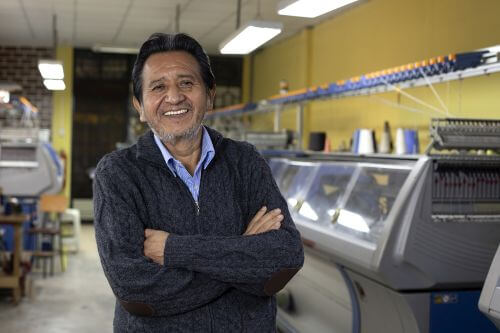 ING. ABELARDO HERENCIA QUISPE

Department :

LIMA

Job Title :

REPRESENTANTE LEGAL
Address :

JR NIQUEL 280 INDUSTRIAL INFANTAS

City/Area :

LOS OLIVOS

State/Province :

LIMA

Country :
Phone :

+51 959 869 613

Share