Company Profile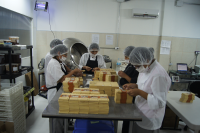 Company Profile
RUC :

20521782669

Business Type :

MANUFACTURER

Main Products :

Organic Chocolate Bars, Dried Fruits and Nuts Covered with Chocolate

Main Markets :

TAIWAN, PROVINCE OF CHINA , UNITED STATES , JAPAN

Total of Employees :

6

Year Established :

2009

Exports Since :

2011

Certificates :

-
Shattell is an artisan chocolate factory based in Lima, Peru, founded in 2009 by Lisi Montoya, a visionary entrepreneur and expert chocolatier. Our focus lies in crafting high-quality chocolates using the finest native cocoa beans from the Peruvian Amazon.

Peru is renowned for its globally acclaimed cocoa beans, cherished for their exceptional aroma and flavor. However, until recently, the presence of Peruvian chocolate makers producing world-class chocolates was limited. Shattell was born out of Lisi's passion for chocolate and her determination to elevate the profile of Peruvian cocoa in the world of chocolate.

For a decade, we have been producing exquisite chocolate creations and closely collaborating with Peruvian cocoa farmers, promoting sustainable farming practices and providing fair compensation. Our mission is to enhance the economic value of cocoa farming and offer farmers a sustainable alternative to coca cultivation. Shattell represents quality, sustainability, and the delightful taste of Peruvian dark chocolates.
Contact Information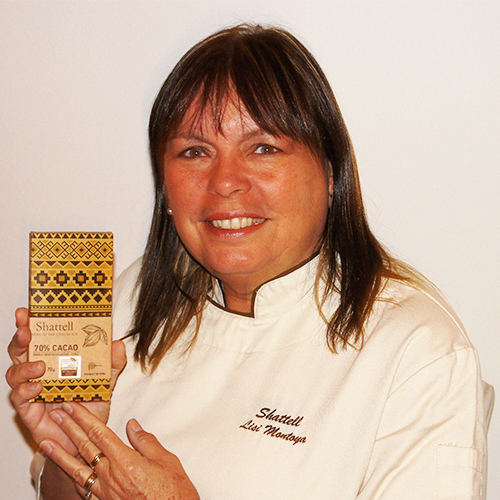 LISI MONTOYA

Department :

Lima

Job Title :

Gerente General