Company Profile
Company Profile
RUC :

20494049059

Business Type :

DISTRIBUTOR/WHOLESALER

Main Products :

Cocoa Beans, Cocoa Paste, Chocolates, Ginger, Turmeric, Coffee

Main Markets :

ARGENTINA , ITALY , FRANCE

Total of Employees :

5

Year Established :

2011

Exports Since :

2020

Certificates :

-
Founded in July 2011, Kato S.A.C. is a company based in the province of Tocache, Alto Huallaga Valley, Peru. Initially, we stood out as harvesters of cocoa beans, focusing on quality as our hallmark. Over time, we standardized cocoa processing protocols and established a data traceability system that allows us to offer Specialty Cocoa Beans from various regions, successfully exported to Argentina and Italy.

In our cocoa derivatives plant, we produce cocoa paste, sweet and dark chocolates, cocoa nibs and natural cocoa powder under our registered trademark TIESTO. These products are marketed in Peru and have reached the international market, including Paris, France, where they received recognition as "Gourmet Chocolate." Additionally, as of 2021, we have diversified our production to include ginger, turmeric and coffee, which strengthens our commitment to expansion and customer satisfaction.

Today, we continue to develop new products and improve our facilities to offer more diverse and high-quality options to our customers.
Contact Information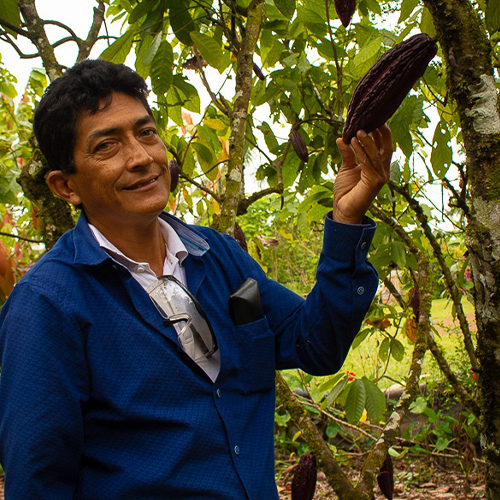 MARIO CAVERO EGUSQUIZA

Department :
Job Title :

Gerente General
Address :

Km. 5 Cas. las Palmeras (Carretera Tocache Juanjui - Sumin 126910)

City/Area :

TOCACHE

State/Province :

TOCACHE

Country :
Phone :

+51 921 704 077

Share