Company Profile
Company Profile
RUC :

20548920478

Business Type :

MANUFACTURER, SERVICE, DISTRIBUTOR/WHOLESALER

Main Products :

Maca, Camu Camu, Sacha Inchi, Aguaje, Cacao, Dragon's blood, Graviola, Turmeric, Dried Golndenberries, Lucuma, Yacon

Main Markets :

TAIWAN, PROVINCE OF CHINA , UNITED KINGDOM , UNITED STATES , CHINA , KOREA, DEMOCRATIC PEOPLE'S REPUBLIC OF , CANADA

Total of Employees :

30

Year Established :

2012

Exports Since :

2012

Certificates :

HACCP
We are Amazon Andes Export SAC and we have started to produce and market natural, functional foods made from our native Peruvian biodiversity from 2010. We offer final bulk product to suit the needs of each of our clients, harmonized with ethical principles that we seek to achieve a real sustainable development, by helping to improve the quality of life of all the links in this valuable chain, we work for the health and welfare of people, from original, native Andean and amazonian communities, through to customers.

We are firm believers that "The food of the future, is the one used in our past" this is why we are in a constant search of the revaluation of our super Amazonian Andean food, we continue researching and continuously innovating to develop new and better products under the concepts of natural and positive vision and with quality.

We look for naturalness in our processes and we are fully committed to the care and sustainable use of our biodiversity, which we understand the diversity of all living things, from the human to the microorganisms, organic certified products ( PERU, EU, USDA and Kosher) including also the variety ecosystem promote the conservation of biodiversity and ecosystems, we believe it is important for the survival of our planet.

We have a positive outlook, and reflect continuously to improve of our work, adapting to changes and seek quality, food security is our priority, which is why we work in compliance with Good Manufacturing Practices and (HACCP).
Contact Information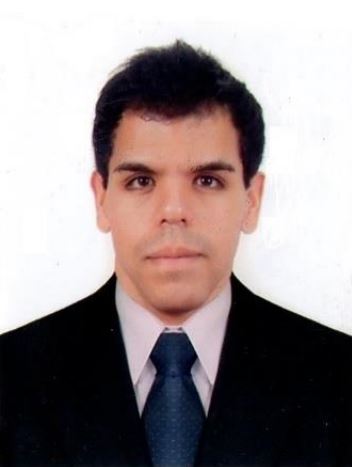 JOHN ECHENIQUE

Department :

EXPORT DEPARTMENT

Job Title :

LOGISTICS MANAGER
Address :

Calle Galicia 174

City/Area :

SANTIAGO DE SURCO

State/Province :

LIMA

Country :
Phone :

+51 957 204 148

Share