Company Profile
Company Profile
RUC :

20160272784

Business Type :

OTHER, SERVICE

Main Products :

Hake, Anchovy, Squid, Fan Shells, Squid

Main Markets :

JAPAN , LITHUANIA , CHINA , SPAIN

Total of Employees :

314

Year Established :

1993

Exports Since :

1995

Certificates :

-
Arcopa S.A. is a Peruvian company founded in 1993, specialized in fishing and seafood processing. Originally specialized in hake fishing, Arcopa has diversified in the process of other species such as squid, squid, scallop, parakeet and anchovy.
Arcopa has developed a technique in the production of surimi-base of different species that we process. the production headquarters is located in Paita, northwestern Peru. Arcopa focuses on developing new products according to customer requirements and market trends.

MISSION: To provide a versatile offer whose manufacturing and production processes ensure the quality of our products in order to satisfy and safeguard the well-being of our customers and / or consumers, as well as that of our collaborators, society and the environment.

VISION: To be a leading company in the market, recognized nationally and internationally in the production and commercialization of high quality hydrobiological products for human consumption.

COMPANY POLICY: ARMADORES Y CONGELADORES DEL PACIFICO S.A. (ARCOPA S.A.), is fully committed to implementing and meeting the requirements of the global standard for food safety and continuous improvement, for this we declare our quality policy, and communicate it throughout the company and all its workers.

ARCOPA'S QUALITY POLICY: "The development and supply of SAFE, LEGAL, AUTHENTIC AND QUALITY products that meet the requirements of the different international markets, on the other hand, the commercial reliability of our products is ensured using continuous improvement. , technology, the prevention of illegal activities, corruption and bribery to maintain the smooth running of the company's business transactions with its clients "

Contact Information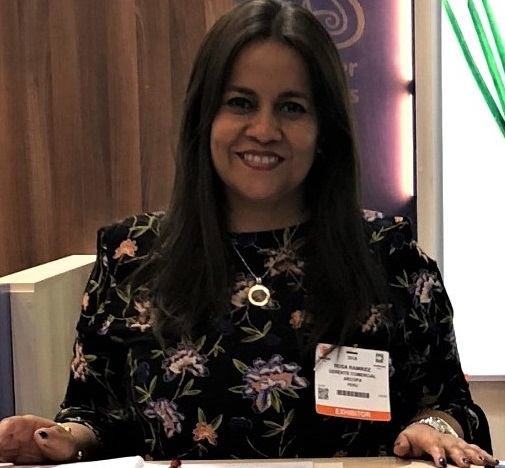 ROSA RAMIREZ

Department :
Job Title :

Commercial Manager