Company Profile
Company Profile
RUC :

20450718808

Business Type :

MANUFACTURER

Main Products :

Cushions, Carpets, Woman Doll, Male Doll, Holsters.

Main Markets :

GERMANY , NORWAY , UNITED STATES

Total of Employees :

30

Year Established :

1998

Exports Since :

2009

Certificates :

-
As a company, we are characterized by producing the best products of the highest quality for the demands of the international market, in order to seek markets, for the demands through the demand of fashion. We constantly present and offer our products with the new collections that we develop ourselves.
Our main goal is to involve in our company with very low economic resources with which we work and share very happy and loving moments.
Since the beginning of this company, it has worked with different communities that over the years and on their own were trained and work particularly. Every year we take walks once a year to different places outside of Cusco.
Contact Information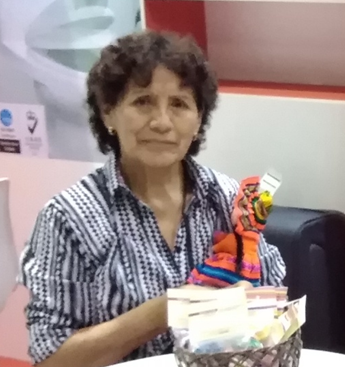 MARIA CUTIPA DE CATACORA

Department :

Gerencia

Job Title :

Gerente General
Address :

Urb. Ttlio S-2-8 2do. Paradero-Psje Ayacucho

City/Area :

WANCHAQ

State/Province :

CUSCO

Country :
Phone :

+51 984 741 021

Share