Company Profile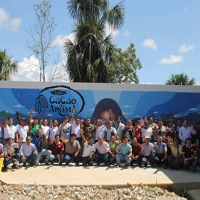 Company Profile
RUC :

20572190251

Business Type :

MANUFACTURER, TRADING COMPANY

Main Products :

Organic Bean Cocoa, Conventional Bean Cocoa

Main Markets :

ITALY , MALAYSIA , INDONESIA , RUSSIAN FEDERATION , BELGIUM , NETHERLANDS

Total of Employees :

4

Year Established :

2014

Exports Since :

2016

Certificates :

-
The Province of Tocache located in the department of San Martín in the Northern Jungle of Peru is a place characterized by its great cocoa production potential.
In this place, a cooperative model has been organized that brings together 6 organizations that aspires to consolidate the competitiveness of this crop from the union of all the organizations, betting on the economy of scale by improving the competitiveness of the chain.
This associative strategy is part of an initiative aimed at achieving the sustainability of organized small producers through a better connection with the market, better prices and greater efficiency in the business, thus they will improve their economic, social, political and environmental conditions.
The Central Cacao Aroma de Tocache, cooperative is a second level cooperative and leads a block of 6 organizations from Alto Huallaga.
Our partners are strategically located in the main ones in the main cocoa-producing areas of Tocache, currently we group 1000 cocoa-producing families; with a representation of the female gender of 33%, of which all are certified with Fair Trade and 50% with Organic certification.

Our vision:
To be the world's leading cooperative center, generating value in a sustainable way for our social organizations.

Our mission:
Identify and take advantage of wealth creation opportunities for member cooperatives.
Contact Information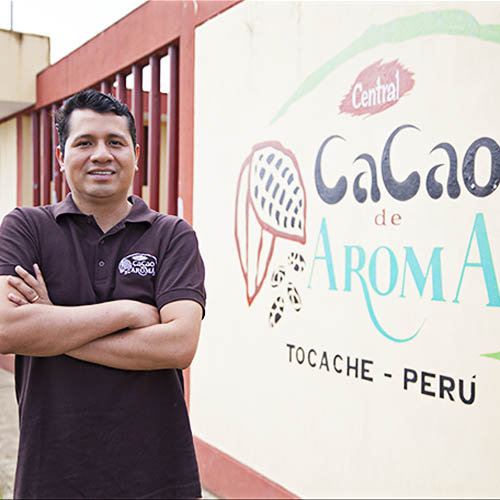 HIGOR HERALDO JARAMILLO FALCON

Department :

San Martín

Job Title :

Ingeniero Agroindustrial
Address :

Jr. Clemente Fasabi Cdra. 08

City/Area :

TOCACHE

State/Province :

TOCACHE

Country :
Phone :

+51 962 991 186

Share