Company Profile
Company Profile
RUC :

20454818084

Business Type :

MANUFACTURER

Main Products :

Large Suri Alpaca Leather Wallet, Alpaca Fur Rug, Alpaca Leather Backpack with Caprine Leather, Alpaca Fur Vest Suri, Alpaca Huacaya Fur Scarf

Main Markets :

CANADA , UNITED STATES

Total of Employees :

3

Year Established :

2008

Exports Since :

2008

Certificates :

Peru Fair Trade
Crafts Perú Export S.A.C. is a company dedicated to the manufacture of garments and clothing accessories, as well as home accessories; made with alpaca leather and combined with cowhide, goat leather, suede and alpaca fabric.
Kurmitay is our trademark, which was born in 2014 as a result of our intention that our products have a Peruvian identity and be able to market them in the local and international market. In this way we show the world the extraordinary manual and artistic skills of our collaborators.
With our work, we help the economic development of the high Andean communities that stop earning from the wool of the alpacas from 5 to 7 years, due to their death from natural causes (cold or disease).
We promote environmental care when making our products, recycling the skins of these animals that die naturally.
We make our products taking great care in the tanning and dyeing process in order to deliver to our customers the best quality that has led us to export to markets such as Belgium, USA, Australia, Canada, etc.
Contact Information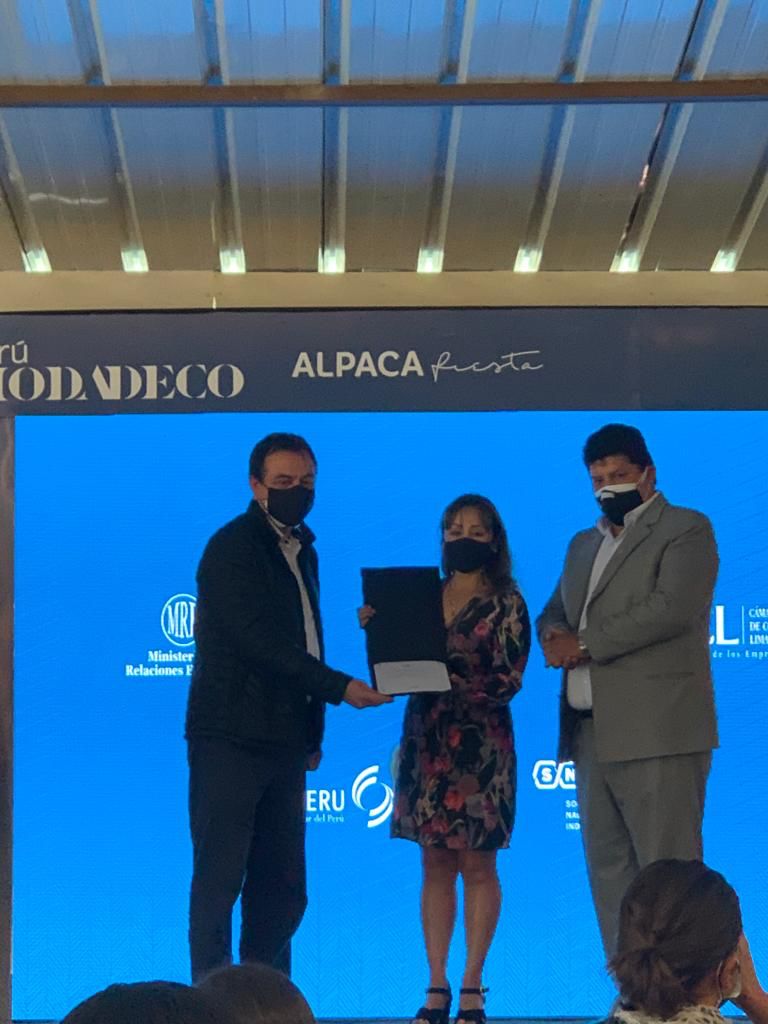 KARINA ORTIZ

Department :

GERENCIA

Job Title :

GERENTE GENERAL