Hot Products
Price : 9.60 /

Pair(s)

3,000

Pair(s)

(Min. Order)

Price : 10.60 /

Pair(s)

3,000

Pair(s)

(Min. Order)
Company Profile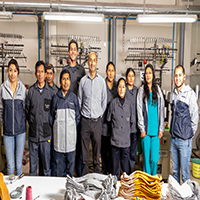 Company Profile
RUC :

20600185943

Business Type :

MANUFACTURER, TRADING COMPANY

Main Products :

Socks, Slippers, Headbands

Main Markets :

AUSTRALIA , JAPAN , UNITED STATES

Total of Employees :

10

Year Established :

2015

Exports Since :

2016

Certificates :

-
We are a company dedicated to the development, innovation, manufacture, marketing and export of garments and accessories of special fibers, as alpaca and its blends, and organic cotton fiber or a Peruvian Pima first level cotton; manufactured under quality standards required by foreign customers, allowing us to be a company that in addition to the management of manufacturing, is committed to providing a high quality service pre and post-sale, gaining satisfaction, loyalty and trust of our customers. Thus, also us care by the development staff and training continuous of our collaborators, suppliers and community, committed with the conservation of the environment.
We seek to provide our customers of the highest quality garments with new trends in the market, taking advantage of our geographical position and developing innovative products in 100% alpaca, alpaca blends with nylon, silk and others, along with companies specializing in the manufacture of this animal fiber which provide us the best materials and with the best quality internationally recognized.
Also, we develop designs and models based on the specific requirements of each client; we work in a custom development of garments to give the customer the opportunity to have exclusive garments.
Contact Information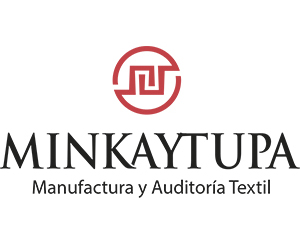 MARIELA ORTEGA

Department :

Arequipa

Job Title :

GERENTE
Address :

C.H. DEAN VALDIVIA MZ. S-4 LT. 28 ENACE

City/Area :

CAYMA

State/Province :

AREQUIPA

Country :
Phone :

+51 957 436 680

Website :

company url go

http://minkaytupa.com/

Share