Company Profile
Company Profile
RUC :

20604028630

Business Type :

MANUFACTURER, TRADING COMPANY, OTHER, SERVICE, DISTRIBUTOR/WHOLESALER

Main Products :

Palo santo, Incense, Palo Santo oil, Jewelry

Main Markets :

CANADA , TAIWAN, PROVINCE OF CHINA , SPAIN , GERMANY , UNITED STATES , AUSTRALIA

Total of Employees :

-

Year Established :

2019

Exports Since :

2020

Certificates :

-
Misky Incense Peru is an aromatherapy company dedicated to the production and marketing of high quality aromatic products and essential oils from the Andean and Amazonian regions of Peru, material that is carefully eco-collected in its natural habitat and preserving the care of the environment . We comply with the high quality standards required by national and international markets
We are committed to the socioeconomic development of peasant communities, rural areas and the conservation of our biodiversity. In this way we seek to promote and improve the quality of life of our customers by offering healthy products.
All our products are 100% natural, like all the essences that are used in their preparation, in this way a pleasant and real aroma is provided, thus providing greater benefits in the environment and spirituality of the entire range of products offered.
We have extensive logistical experience in the export and import of Andean products worldwide, offering a familiar treatment, with the aim that our clients feel satisfied with the service and product received; that's why our company has grown too fast in such a short time.
Contact Information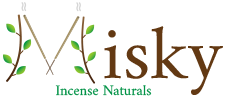 MARCO HUAMAN

Department :

LIMA

Job Title :

MANAGING DIRECTOR (CEO)
Address :

CAL.14 MZA. J LOTE. 4 APV. CAMPOY- LIMA- SAN JUAN DE LURIGANCHO-PERÚ

City/Area :

LURIGANCHO

State/Province :

LIMA

Country :
Phone :

+51 944 595 146

Website :

company url go

https://misky-incense.com/

Share