Company Profile
Company Profile
RUC :

20603312555

Business Type :

MANUFACTURER, TRADING COMPANY, DISTRIBUTOR/WHOLESALER

Main Products :

Ethnic Jewelry 24k Gold Coated Bronze | Peruvian 925 Silver Jewelry | Alpaca Bags | Beach Bags Hand Made With Junco and Toquilla Straw |

Main Markets :

PERÚ

Total of Employees :

15

Year Established :

2018

Exports Since :

-

Certificates :

-
OUR ESSENCE
We are a company that creates fashion from studying and reinterpreting ancient stories that remind us of our Latin American origin.
We respect the traditions of our culture and help preserve themin a space we create by making contemporary fashion.
VISION: By 2025 we will be among the 10 Peruvian brands with the highest sales in the field of ethnic fashion, Internationally recognized as ambassadors of Latin American DNA.
MISSION: Reach our customers with contemporary ethnic pieces, geating fashion and luxury accessories through the hands of our artisans.
Grow this enterprise by building on the principles of fair trade and social responsibility.
INNOVATION:
We are permanently developing and creating new collections, preserving the cultural essence of artisanal creation processes.
OUR QUALITY: Our pieces are created to last as long as they are taken care of. care instructions are printed inside the package.
COSTUMER SERVICE: Our allied customers and friends are our priority; we attend to the promptness of possible complaints, suggestions and feedback through our communication channels.
SOCIAL RESPONSIBILITY: Our artisans are our greatest treasure; that is why we do our best to support the conservation of their traditional techniques. We generate employment, transfer technology and knowledge and pay as fairly as possible for their work.
ABSOLUTE INTEGRITY: We are transparent, honest, co-made and direct everything we do.
ZERO WASTE: We find good use to all the remaining remnants of the processes; we turn them into valuable pieces.

Contact Information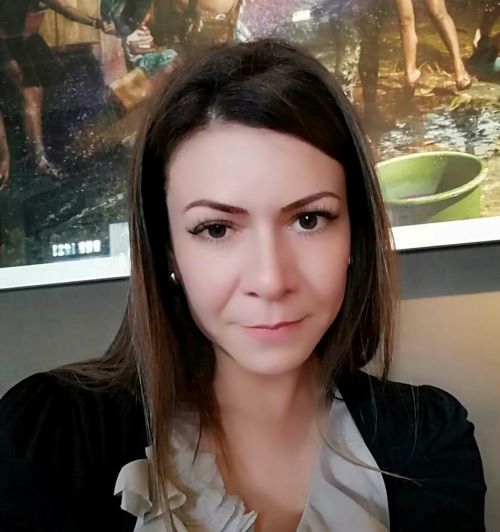 PAOLA ARGUELLO

Department :

Lima

Job Title :

GERENTE | VENTAS INTERNACIONALES
Address :

Av las Casuarinas 440

City/Area :

SANTIAGO DE SURCO

State/Province :

LIMA

Country :
Phone :

+51 947 307 898

Share