Company Profile
Company Profile
RUC :

20301494590

Business Type :

MANUFACTURER

Main Products :

Vinyl Flooring, Melamine Board, Decorative Laminates, Furniture Ready to Assemble.

Main Markets :

COLOMBIA , CHILE , BOLIVIA , HONDURAS , ECUADOR , VENEZUELA

Total of Employees :

200

Year Established :

1967

Exports Since :

1996

Certificates :

-
Peruvian company with more than 54 years of uninterrupted life dedicated to the manufacture, marketing and installation of coatings and finishes for construction. Our products are divided into three main business units: 1. Coatings: Vinyl tile and roll coatings, laminate floors, LVT (luxury vinyl tile) floors, modular carpets, conductive floors, wallpaper, accessories, among others. 2. Furniture elements: melanic boards, high pressure decorative laminates, compact boards, among others. 3. Furniture: RTA (ready to assemble) melamine furniture and shelves. We provide comprehensive solutions with specialized products for each sector: residential, commercial, education, hotel, hospital, etc. offering a comprehensive service from the recommendation of the most suitable coatings, footage of areas, optimization, moisture tests, vitrification, to the final installation and after-sales service. Currently Pisopak has more than 200 active employees and a network of 12 of its own stores nationwide (both in the city of Lima and the main provinces of the country) and our products are distributed in the main home improvement stores, in specialized distributors and through the corporate sales channel. In addition, we have an important presence in different countries of the region that we serve regularly.
Integrated Management System Policy

At Pisopak Perú S.A.C. we provide solutions for construction and furnishing finishes; reliable and of quality, with responsibility before our clients, collaborators and society; under an integrated management system that guarantees that our processes are developed under controlled conditions of quality, safety, health at work and the environment.

For this we assume the following commitments:

1. Manage processes to ensure that our products and services meet customer requirements.
2. Promote the process-based approach and risk-based thinking.
3. Manage significant environmental aspects to prevent environmental pollution and minimize environmental impacts, ensuring the proper use of resources.
4. Manage dangers and risks to prevent, control and minimize their impact on our employees, promoting safe behavior.
5. Continuously improve our Integrated Management System, the efficient use of resources, as well as the efficiency of operations related to interested parties.
6. Comply with the applicable legal and voluntary requirements that the organization assumes.
7. Guarantee that our workers are consulted and actively participate in the development and implementation of our Integrated Management System.

The development and implementation of this Policy is a commitment of the general management of Pisopak Perú S.A.C. and a shared responsibility with all those who make up our organization.
Contact Information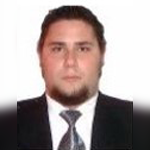 EZRA PAPO FISMAN

Department :

Gerencia

Job Title :

Gerente de Producto